Laboratory of Marine Ecology, Sozopol
The Laboratory of Marine Ecology is based in the town of Sozopol just on the coast of the Black Sea. Recently, it possess a permanent staff of three persons. It is provided with upgraded equipment and renewed laboratory facilities necessary for carrying out investigations on the biodiversity and functioning of the coastal marine ecosystems.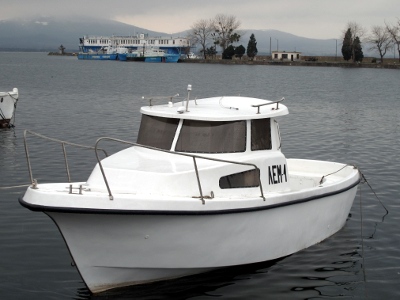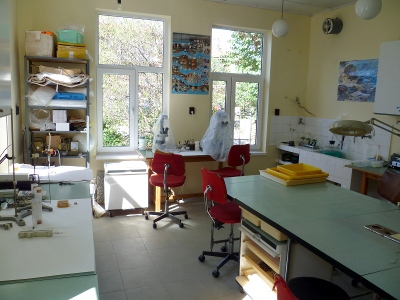 Research Topics:
functional monitoring of marine coastal ecosystems and wetlands;

anthropogenic impact assessment;

development of scientifically based management approaches of marine coastal zone and of wetlands ecosystems.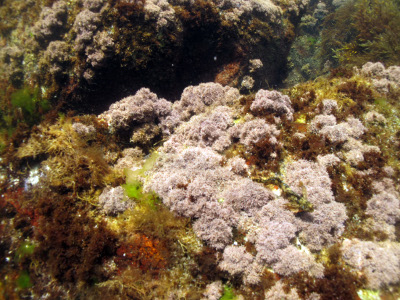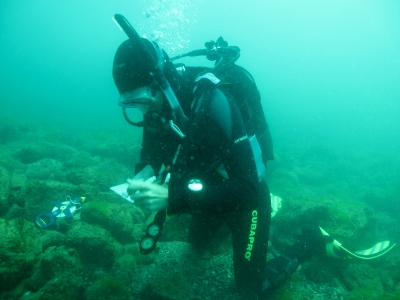 Current Research Project
2012- FP7 Coconet : setting up a network of Marine protected areas in the Black Sea region;classification of marine benthic habitats; evaluation MPA sensitivity to human activities;in-situ habitat mapping of infra- and circalittoral phyto- and zoobenthic communities of the Ropotamo Natura 2000 area
2012- FP7 Perseus: evaluation of ecological status of coastal marine ecosystems following MSFD guidelines;current state and distribution of Zostera sea grass meadows along the S Bulgarian Black Sea coast; development of Zostera-based index for the evaluation of the ecological status and the 'good environmental status' of coastal ecosystems
2009-2012: Ecological status of the marine ecosystems along the Bulgarian Black Sea coast and its impact on the structure and status of the seaweed communities (Cystoseira and Zostera). Funded by NSF (DO 02-218/2008). Partner: IMB-BAS. Leader: Dr G. Hiebaum
2009–2012: UP-GRADE BS-SCENE - Upgrading the Black Sea Scientific Network. Funded by FP7 EC (FP7-NFRA-2008-1.1.1, GA 22659). Coordinator from IBER: Dr G. Hiebaum
2009-2012: WETLANET - Enhancing research potential by strengthening a local network of laboratories for studying wetland ecosystems functioning, restoration and management; funded by FP7 EC (FP7 CSA – SUPPORT ACTION, GA 229802). Coordinator: Prof. DSc B. Georgiev.

2015-2019: Н-2020- eLTER- European Long- Term Ecosystem and socio-ecological Research Infrastructure.

2016-2017: ЕЕA - Norway grant BG03- Methodology for assessment and mapping of MARINE ecosystems condition and their services in Bulgaria.

2016-2017: ЕЕA- Norway grant BG03.PDP2- Methodological assistance for ecosystems assessment and biophysical valuation.
Person in charge:
Assoc. Prof. Ventzislav Karamfilov, PhD
Tel.: 871 71 95, ext. 102
E-mail: ventzi.karamfilov@gmail.com