Ecological Station at the Atanasovsko Lake Reserve

The Atanasovsko lake is a part of one of the biggest wetland complexes in Bulgaria. This hyperhaline lagoon is designated as Ramsar Site, Managed Reserve and Important Bird Area.
The Ecological station of IBER-BAS is situated on the North-East coast of the lake. Recently, as a part of the WETLANET local network of wetlands' laboratories, the station is renovating to provide all necessary facilities for carrying out ornithological and hydrobiological monitoring observations.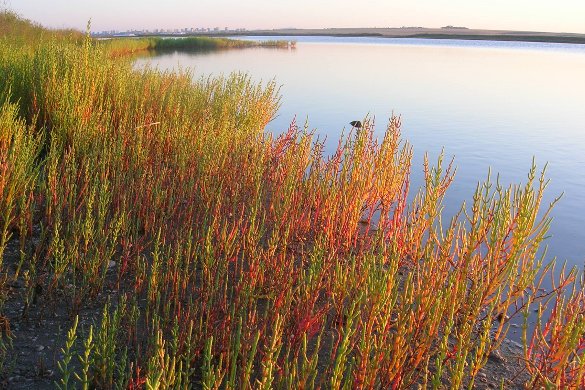 Research Topics
ornithological studies (observations on bird migrations and breeding populations)
hydrobiology studies (zoobenthic communities, trophic structure, functioning of hyperhaline ecosystems)
development of scientifically based approaches of conservation and management of the wetlands of the Reserve
Current Research Projects
2009-2012: WETLANET - Enhancing research potential by strengthening a local network of laboratories for studying wetland ecosystems functioning, restoration and management; funded by FP7 EC (FP7 CSA – SUPPORT ACTION, GA 229802). Coordinator: Prof. DSc B. Georgiev
Person in charge:
E-mail: k_bedev@abv.bg